4 Common Reasons Why Your Chainsaw Not Cutting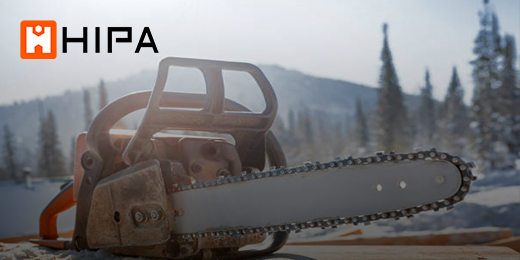 Chainsaw not cutting? This blog provides information on how to troubleshoot a chainsaw and the most likely defective parts associated with this problem.
Reasons
Here are the top 4 most probable causes.
1.Worn cutting chain
Over time, the cutting chain will become dull or worn. Due to use and lose its ability to cut through wood, you can sharpen the chain to improve performance, but you may need to replace the chain with a new one.

2.Improperly adjusted chain
Even a new chain if not properly adjusted can fail to cut adequately. If the chain is too loose it may not be able to make good contact with the wood. If the chain is too tight, it will not rotate freely. You can tighten or loosen the adjustment screw to improve the chain tension follow manufacturer's recommendations for the proper setting.

3.Damaged chain bar
If the chain bar is bent or worn out, the chain won't be able to rotate properly. You can replace a damaged chain bar with a new one. But be aware you will need to keep the oil hole in the bar clear of debris for proper lubrication. Otherwise the bar chain and engine may become damaged.

4.Worn clutch
The clutch pads will engage the clutch drum to rotate the chain. If the pads and drum are worn out, the chain will have trouble cutting. You can replace the clutch assembly with a new one to solve the problem.
HIPA SAW CHAINS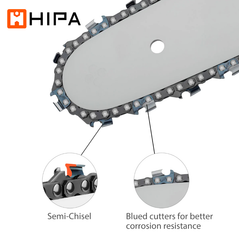 Please let us know if this works and if you have any suggestions or comments. Or you can join HIPA DIY COMMUNITY to feature your passion for repair projects, share your stories with the Hipa family and get help from Hipa.