How To Tell If Your Lawn Mower Blade Is Not Balanced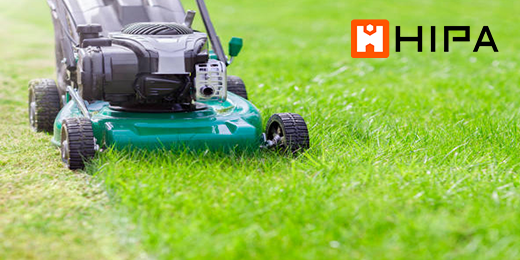 If you notice your lawn mower is vibrating excessively, your blade may be unbalanced. A mower blade can become unbalanced for a number of reasons, including a build up of grass on the blade, a damaged blade, or improperly sharpening your blades. This blog will tell you how to determine if your blade is unbalanced, and what to do if you discover it is.
Reasons
For a number of reasons, if grass builds up on the blade, it can cause the blade to go out of balance, especially if it builds up more on one side that the other side.
Sharpening the blade improperly will also cause it to go out of balance, because you have remove metal from one side than the other.
And a damaged blade can also cause an out of balance condition. If the blade strikes something like a large rock, it can break a piece of blade off which will throw it out of balance.
Method
A blade that is out of balance will cause a vibration in the lawn mower.
A quick and easy way to check if your lawnmower blade is out of balance is to take a nail and clamp it into a vise. You can also hammer the nail into a wall. You just need to hang the blade from the nail. It is important to find the center of the blade hole and make sure that the blade is sitting on the nail right at that point. If the blade is out of balance, one side will hang lower that the other.
Solutions
You need to correct the unbalanced blade so that it is balanced.
Step 1: You can started by cleaning the grass buildup off of the blade. You can use a stiff scraper to do this.
Step 2: With the grass removed, you can now check the blade for damage, such as any chips or cracks in the blade, especially out on the edges that is where you should usually see them. If you notice any damage, it would be time to replace the blade.
Step 3: With the blade cleaned up, you can put it back on the nail and check it for balance. If it looks one side is still a little bit low, you need to look at sharpening.
Step 4: Checking the balance as you go and removing more metal from the heavy side to sharpen the blade. You can clamp it into a vise and sharpen one side and the other side. There is a couple of ways you can do this, you can use a file or an angle grinder.
You need to sharpen at an angle when you are using a file. Most blades are sharpened somewhere between 30 and 35 degrees. It is important to place the file onto the bevel, match the angle and then try to hold that angle as you file.
If you are using a grinder, the first thing you will do is match the angle on the blade. Hold the grinder in that position, turn it on and grind across the bevel. Then go the same thing on the other side.
Step 5: Now you can place the blade back on t he nail and check the balance again.
Revive Your Machine With Hipa All-In-One Kit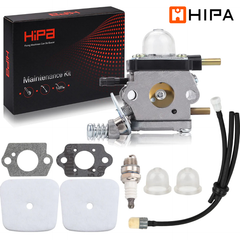 Hipa's parts kits make it quick and easy to maintain or restore your lawn and garden equipment. Whether you need replacement parts, tools, or help, Hipa has the small machine solution for you.