What Is a Low Profile Chainsaw Chain
Before starting off, you should first know that a standard saw chain and a low profile saw chain are not interchangeable, meaning that a standard chain will not fit on a chainsaw bar that designed for a low profile chain. Based on this understanding, we can keep on figuring out what defines a low profile chainsaw chain.
Low profile chains look smaller than standard profile chains, because the cutters of low profile chains are not as tall as those of standard chains. Therefore, LP chains feature light weight and shallow cutting.
A specially designed chain for safety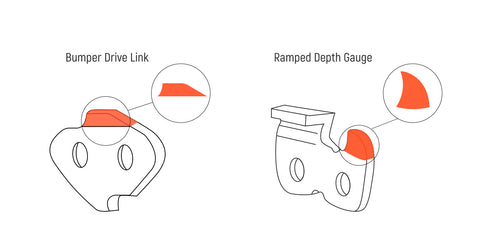 Low profile chains are specially made with advanced anti-kickback and low-vibration designs, such as bumper drive links or ramped depth gauge. This safety design minimizes the risk of kickback, which is more friendly to novice.
There are only two pitches design available for low profile chains: 3/8" LP and 1/4" LP.
Low profile chains feature good compatibility with low-horsepower chainsaws, gas-powered chainsaws and electric chainsaws.
As a lightweight saw chain with small cutters, the low profile chain has an unnecessary demand for strong torque; in another word, the low profile chain needs less power to drive the chainsaw than the standard profile chain.
Product Recommendation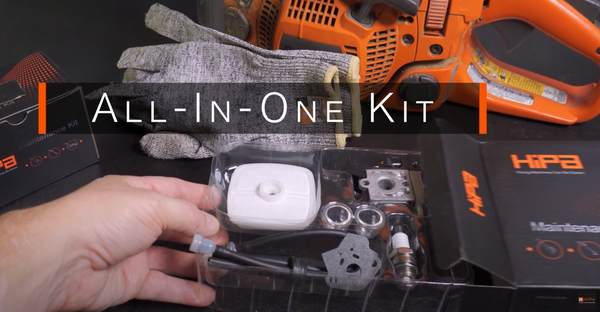 What is the Hipa All-In-One kit? Why you need it? How does it helps? Here is my another blog that explains these question: HIPA All-In-One Kit--The Ultimate Solution For Small Engine Maintenance
Please let us know if this works and if you have any suggestions or comments. Or you can join us to feature your passion with repair projects, share your stories with Hipa family and also get help from Hipa.