How To Identify Your Machine To Search For Parts
Before you find aftermarket parts for your small engine machine, it is necessary to identify either the model number or machine number from the owners manual published for your machines.
Here is an instruction from HIPA to help you identify your machine. And you can look through the Youtube video for reference: 
How to ID 2-stroke models
2-stroke machines are easier to identify than 4-stroke machines, because 2-stroke machines usually come with a white, silver or black tag that will list a bunch of information.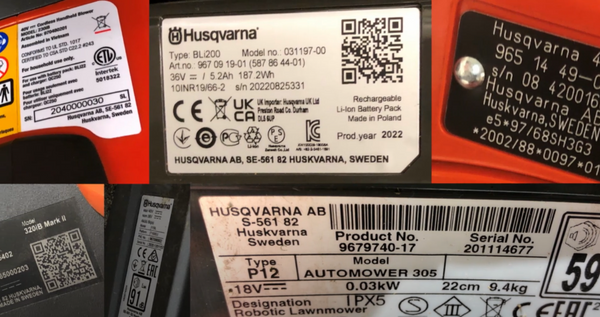 For instance, it is the tag on a STIHL MS 180 chainsaw below. You can see a model number, chain size serial number and etc.. You should always try to use the model number on the tag rather than the name on the plate.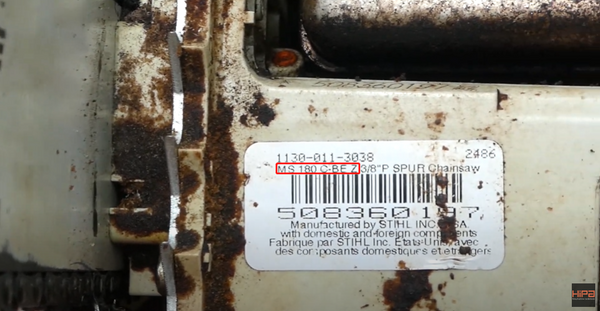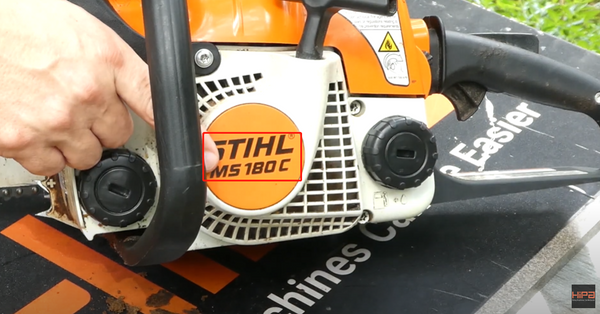 It is important to use the full model number when searching for parts.
While on the Toro engines, the model number is called the item number.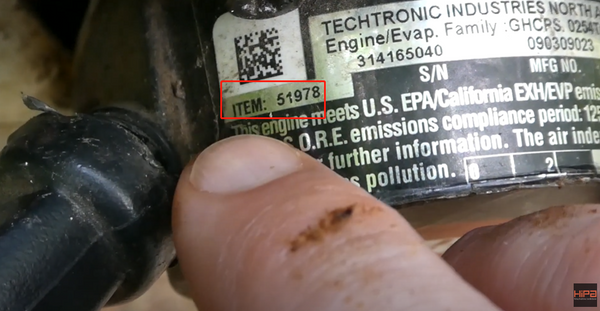 Some 2-stroke machines especially old ones may have the model number stamped into the machine somewhere or just on the nameplate.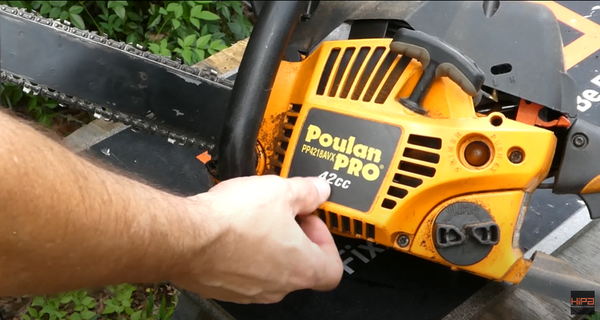 Here are many common manufacturers and their instructions to help you find the model number of your particular machine.

Briggs & Stratton

Honda

Kohler

Craftsman

Cub Cadet

Husqvarna

Stihl

Kawasaki

Toro

Troy-Bilt

John Deere

Echo

Homelite

Poulan Pro

Champion
How to ID 4-stroke models
For those 4-stroke machines, it can be a bit more complicated, because manufacturers do not make their own engines. It is quite common to need one or two model numbers to find the right part if you need an alternative in the engine, such as a carburetor or an air filter, you'd better to find the engine number and the model number.
For those machines made completely by the same company such as a Honda machine, you can really just use the model number of the machine itself in general like the two-stroke machines.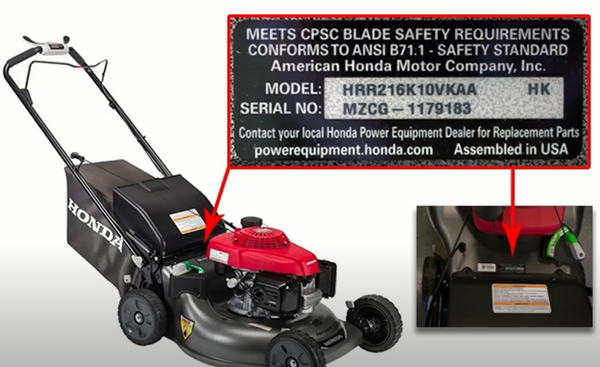 The model number will be located on a tag somewhere and the engine number will be on the engine itself.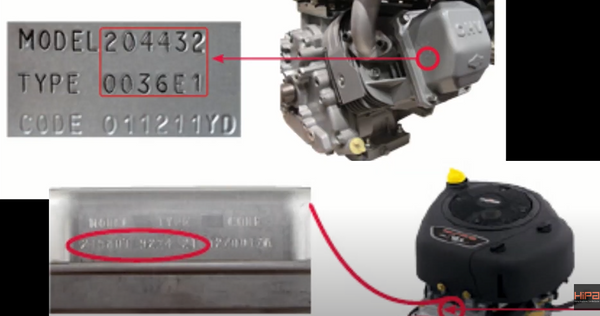 Please let us know if this works and if you have any suggestions or comments. Or you can join us to feature your passion for repair projects, share your stories with the Hipa family and also get help from Hipa.