Trimmer Line Replacement On String Trimmers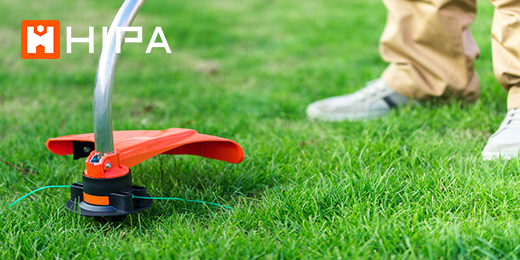 There are a number of different trimmer heads used on various trimmers. And here we will take 3 type spools for instance.
You need make sure the correct length and width of the trimmer line in your trimmer. If you purchase the wrong size line, your trimmer will not work properly.
Type 1
There are some spools with a divider in the middle to keep your two lines separated. And if there is a divider in your spool, there may be a slit cut into the divider. It works as a hook at an angle.
If you have a divider in the spool, you just need to take one piece of line and fold it in half to make a little loop.
You should hook the loop in that divider and pull the line as tight as you need.
Type 2
For some Stihl weed eater spools, there is a divider in the spool without a slit in it. But you may find there are two starter holes drilled in the spool beside the dividers at an angle. They are designed to help you not wind in opposite directions. You just need to insert the tip of the line in a hole and pull the line in the direction of the arrows if there is. It is also important to wrap the line in neat, straight rows to prevent jams later on. And now you can wind them in the correct direction.
Type 3
But if you have a spool with no divider and no guide arrow but just a hole. You can stick the line through the hole. And then you need to figure out the wind direction according to your machine.
99% of lines wind in the opposite direction that your trimmer spins.
A small tip: do not cross your line when you are winding them as the lines are going to be so twisted around each other to jam your line head. So you have to wind this very carefully and keep those lines separated when you are winding lines on a spool without a divider.
Once you have made the line fold, you have to lock the lines into the opposite little notches on the back of the spool which are made to help you lock the lines in place. And you need to put the spool back on your line head and take those two lines to feed through the holes that are in your actual cap.
Revive Your Machine With Hipa All-In-One Kit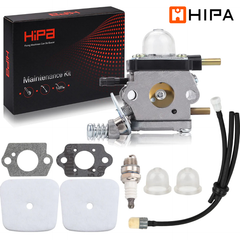 Hipa's parts kits make it quick and easy to maintain or restore your lawn and garden equipment. Whether you need replacement parts, tools, or help, Hipa has the small machine solution for you.