Chain Bar Replacement On A Chainsaw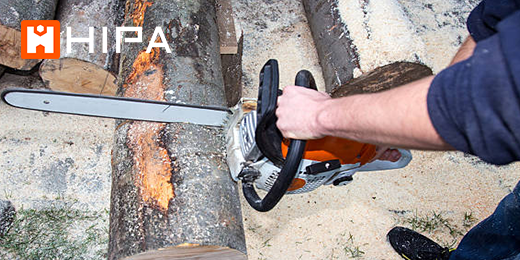 This blog is a step-by-step instruction on how to replace a chain bar on chainsaws. The most common reason for replacing the chain bar is when the chainsaw does not cut properly.
Replacement
Before your replace the chain bar on your chainsaw, you need to first make sure the engine has cooled and the on/off switch is in the off position.
Step 1: Use the provided wrench or a 13 millimeter socket to help loosen and unthread the nuts securing the clutch cover. It is also important to confirm that the chain brake is disengaged and remove the cover.
Step 2: Lift off the chain guard and remove the cutting chain from the bar.
Step 3: Remove the old bar and install the new chain bar by aligning it on the mounting posts. Align the chain on the sprocket and on the chain bar, you also need to make sure the teeth on the chain are facing towards the front end of the chain bar on the top and away from the front end on the bottom.
Step 4: Reposition the chain guard to replace the clutch cover. The chain tensioner pin will need to be inserted into the hole in the chain bar.
Step 5: You will probably need to rotate the tension adjustment screw counterclockwise to properly align the tensioner pin with the cover in place and tighten the nuts.
Step 6: Now lift the bar and rotate the adjustment screw clockwise until there is no slack in the chain. Fully tighten the nuts and confirm that the chain is taut.
With the repair completed, turn the on/off switch to the on position and your chainsaw should be ready for use.
HIPA SAW CHAINS
Please let us know if this works and if you have any suggestions or comments. Or you can join HIPA DIY COMMUNITY to feature your passion for repair projects, share your stories with the Hipa family and get help from Hipa.