How To Fix A Snow Blower That Won't Blow Snow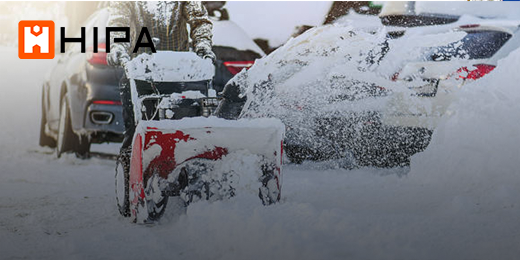 If your snow blow fails to blow snow, here are what need to check.
Safety first. Before you start, you have to disconnect the spark plug boot.
Auger Lever
The first thing you need to check is the auger lever. Put your auger lever down, if you feel any resistance, it is good. You have to make sure the cable is in good condition going to the linkage down the auger belt. Then remove the belt cover, there are two bolts holding it on, one on each side and it is usually a 3/8 or 10millimeter head. Once you pull the cover off, you are going to see both belts now, the auger belt is usually the larger belt in the front and it is also the drive belt.
Then put a tie wrap with the lever down. Then you need to pull the engine over to see if the belt is actually turning specifically the auger belt and it is imperative that the auger pulley turns as well. So far what you have done is to eliminate the doubt that it could be the cable or that it might be the belt or linkage.
Impeller and Augers
So you know that the auger pulley is turning now turn over the engine again and check if the impeller also runs. The only thing that could cause the problem is the shaft. If you see the impeller turning and the shaft is not turning, most problems here caused inside the gearbox are due to hitting something hard like a piece of wood or rock inside the augers, and not having the proper share pins installed. Pins are usually made of a grade softer metal and will easily break if you hit something while blowing your driveway. Another lesson learned today is always to make sure you've got the proper sure pins installed on your snow blower or you may end up causing damage inside the gearbox.

Snow blowers all work on the same principle, so check these components mentioned above to diagnose if your machine can not blow snow out.

Please let us know if this works and if you have any suggestions or comments. Or you can join HIPA DIY COMMUNITY to feature your passion for repair projects, share your stories with the Hipa family and get help from Hipa.